Indigo blue batik fabric Australia at Batik Dlidir. Indigo dye is an organic compound with a distinctive blue color (see indigo). Historically, indigo is a natural dye extracted from plants, and this process is very important economically because blue dye was once rare.
The word indigo comes from the Greek 'indikon' or in Latin 'indicum' which means India or from India, referring to the Greek-Roman indigofera sources. These indigofera plants then spread widely in the tropics, including Indonesia.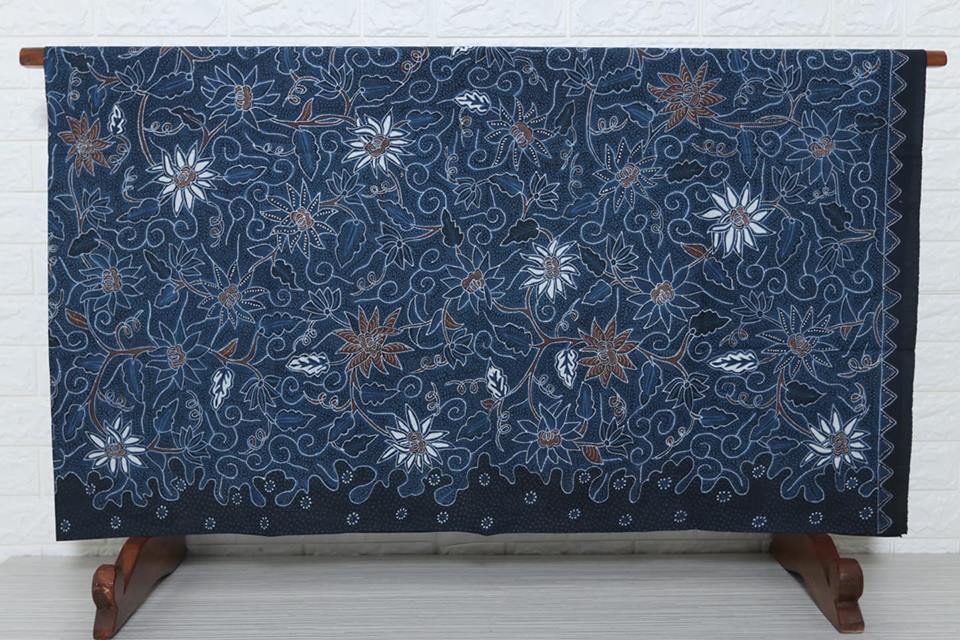 Traditional batik is still the best quality and most hunted by batik collectors. This handmade traditional batik has a quality and wealth of motifs. Nothing is superior except in terms of quality. All the beauty of the motives according to their respective tastes. This product became one of the cultural heritage of Indonesia. Batik is very synonymous with Java Island. Although almost in every region in Indonesia there is batik. And every batik has its own trademark.
Traditional batik with classic motifs usually has meaning in each motif. The meaning usually contains prayer or hope. Because of these expectations, the use of batik he wrote will adjust the moment. Traditional batik fabric from solo city, Indonesia. Traditional is the attitude or behavior that comes out naturally. So it is with batik. It has always been a daily life until now.
Indigo blue batik fabric Australia
If you want our batik fabric, there's the price range we offer to you: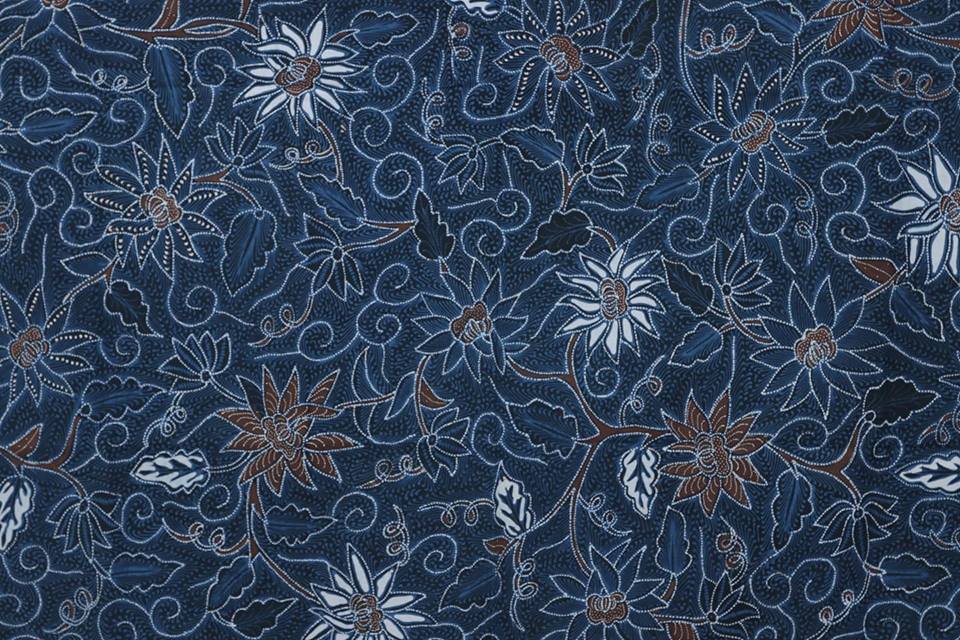 Batik stamp ( cap ), tie dye, patchwork or roll jelly we give the price of US$ 2.50 per yard. You can order Minimal 500 yards or buy ready stock at least 5 yards.
Batik canting, tulis, traditional, art or java, we give starting price US$ 200.00 jt per pcs (105 cm x 240 cm). You can buy ready stock at least 1 pcs or order with motif according to your choice.
We have indigo blue batik fabric with stamp and handwritten technique, just choose that suit on you.
We use 100% cotton batik fabric with best quality.
Batik with 100% Cotton
Maybe you ask, what is the real cotton?. Before that topic, better to know about cotton base material is cotton. Cotton is a fine fiber that envelops the seeds of several species of Gossypium (commonly called "trees" or cotton plants), 'bush' plants originating from the tropics and subtropics. Cotton fiber becomes an important material in the textile industry. The fiber can be spun into yarn and woven into cloth. Textile products of cotton fibers commonly referred to as cotton (yarn or cloth).
There are many types of 100 percent cotton in Indonesia. Construction of the yarn that distinguishes between types of one another. In addition, that also seen from the thickness of the threads of cotton fabric.
You can order our batik indonesia via whatsapp on : +62 822 6565 2222 Mr Mudzakir.
Benefits of making Indigo blue batik fabric Australia at Batik Dlidir
The benefits you get from making batik cloth in our place, among others:.
1. The price of cotton cloth is cheaper. Why it can ?, Because we are at the center location of the cotton factory.
2. Motives are more maintained quality. Already tested with years of usage from our customers. Tested from cotton and also durable. In addition, you can make the motif according to your own desired.
3. Unique, because you can combine your own motives. Solo citizens has become a daily struggle in the field of batik industries. So the business of combining has become our daily life.
4. Easy in payment of batik fabric. For reservations we demand DP (Down Payment) 50% of total production cost. So as to create a relationship of trust between the both sides.
5. We provide the whole production process. Presentation can be through pictures or video. It's as if you were looking directly at your order live
For info or reservations can whatsapp to 0822 6565 2222 Mr. Mudzakir.