Batik sarong Indonesia price is various. It starts from ten thousands until a million rupiahs. The difference of this price adjusts with the material. For cotton material is usually cheaper. But, if batik sarong uses silk material the price clearly will be more expensive. It can achieve ten millions or hundreds millions.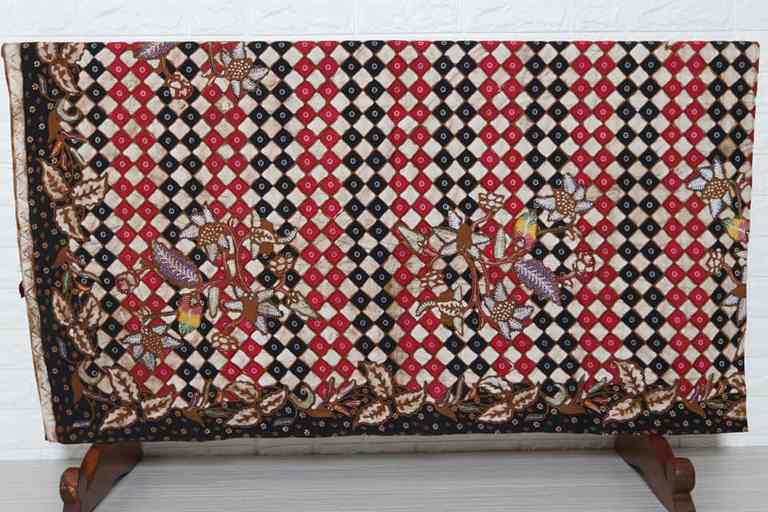 Not only the material, but its kind also differentiate batik sarong Indonesia price. Such we know, there are some kinds of batik. Especially batik which exists in Indonesia. It starts from Batik Tulis, or traditional, Cap or stamp and Printing or silk screening. Some kinds of this batik have different price range.
For example batik sarong tulis Indonesia. The price will be more expensive than the other. This thing because this process of batik making is complicated enough. Batik tulis still uses manual ways. All processes of making batik are still done using human power. And there is no help from machine or modern equipment. Not only that, this making Tulis takes long time too.
For a piece of fabric or sarong, it needs a month. That's why the cause of batik sarong tulis Indonesia is so expensive. But for batik sarong cap or stamp, the price is cheaper. This thing because the process of its making is easy enough. That is the craftsmen use the tool like stamp for making its batik motif. And the process of its making is fast enough.
Batik sarong Indonesia price at Batikdlidir
Batik sarong Indonesia price at Batikdlidir. Starting price US $ 1.50 per yard, You can get the best quality sarong. Batikdlidir's Wholesale sells the original handmade batik sarong with the various traditional batik patterns. For you, the sarong wholesaler grab the special price in our shop/company immediately. We will give our best services and the reasonable price.
Our company or shop is very popular with the high quality product and the cheap price. We produce our batik sarong in our own production house. Batikdlidir will give the special price for you. If you are buying at least 500 pack. We will count US $ 4.50/pack (105 cm x 250 cm). For the next order, we will cut the price out of your expectation.
The following are the features of our products:
1. You will get the cheap price for the best quality product.
2. You can order the patterns of batik sarong according to your request.
3. 100% original cotton cloth. Batikdlidir guarantee the authenticity of every product.
Get the original handmade batik sarong in our company!.
For reservations or information indonesian batik fabric can sms or whatsapp to:
+62 822 6565 2222 Pak Mudzakir.
Just as a reminder, that the quality of batik price of our company. So, with a hardwork provide the best for you. Because we believe, a good cooperation established with the 'seriousness'.