Batik fabric quilting Norway for the best quality. Batik fabric quilting Norway with woodline motive. We provide the fabric by customized design or motive with so many color ways from our client. Use 100% cotton with a good quality control. We also provide hundreds of motives for you to choose, the best motives that have been recognized by many clients before.
Fabric measurement we ussualy for quilting 2.5 inch by 45 inch. But, our client always want by bulk or pillow for width 45 inch (114 cm). And also, length 394 inch (10 meter) price staring from 2.2USD per yard. This is for woodline, tiedye, and smoke design (no motive in it).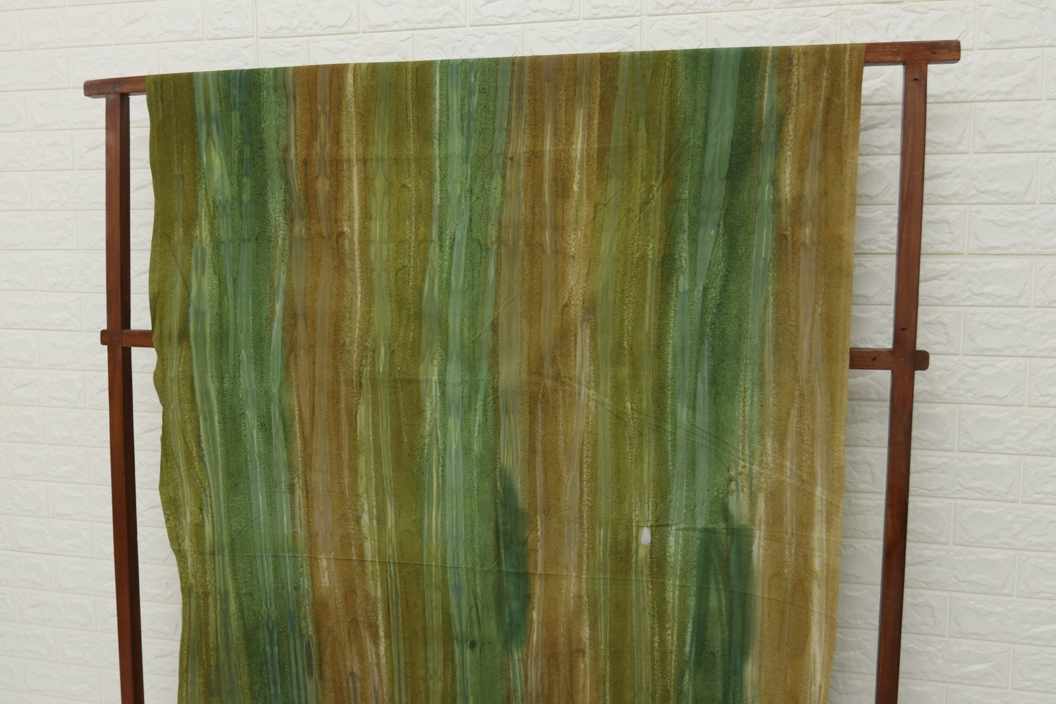 Now, I will tell you about woodline motif . Batik fabric quilting Norway Woodline . This woodline motif is inspired by nature, namely wood fibers or woodlines. Nature does have a unique beauty that we can apply in art, one of which is the art of modern batik.
For woodline techniques, the first thing to do is dip the fabric in water. In this technique, you can "mewiru" or form folds. Staining is done by incised elongated fabric.
As in the ombre technique, incise the second color and so on under the first color. After finishing, dry the cloth without soda ash first to dry.
The next step, sprinkle soda ash. This is done, to remove the effect of color rupture. After drying, the next step is to lock the color. How to lock colors by entering in waterglass. This process takes around 2 hours. And finally, wash thoroughly and dry in the sun.
Batik quilts with Woodline price
You can get a Batik quilts with Woodline technique price of US $ 2.20 per yard. Here are the details we offer you:
1. Each roll contains 11 yards. With a minimum order per shipment of 5000 yards. so in 5000 yards, you can get hundreds of color series. This is about 500 rolls batik fabric.
2. Cotton material uses 133 x 72 primisima construction. Why do we count on 100 percent cotton ?. In accordance with our experience, in addition to absorbing sweat is also not hot. So when you wear it so comfortably.
There are many types of 100 percent cotton in Indonesia. Construction of the yarn that distinguishes between types of one another. In addition, there is also seen from the thickness of the threads of cotton fabric.
For information or order Batik fabric for quilting, You can whatsapp to +62822 6565 2222 Mr Mudzakir.
Benefit of order at Batikdlidir
The benefits you get from making batik fabric for quilting in our place, among others:.
1. The price of cotton fabric is cheaper. Why it can ?, Because we are at the center location of the cotton factory and Batik Solo
2. Motives or pattern are more maintained quality. Already tested with years of usage from our customers. Tested from cotton and also durable. In addition, you can make the motif according to your own desired.
3. Unique, because you can combine your own motives. Solo citizens has become a daily struggle in the field of batik industries. So the business of combining has become our daily life.
4. Easy in payment of batik fabric. You can get free of our sample pattern or colour ways. After For reservations we demand DP (Down Payment) 50% of total production cost. So as to create a relationship of trust between the both sides.
5. We provide the whole production process. Presentation can be through pictures or video. It's as if you were looking directly at your order live.
For info or reservations can whatsapp to +62822 6565 2222 Mr Mudzakir.