Bali batik jelly rolls with cotton 100 % and low price. Batikdlidir sold US $ 8.00 for 20 strips of batik fabric. Whereas the larger is US $ 15.00 with 40 strips of fabric.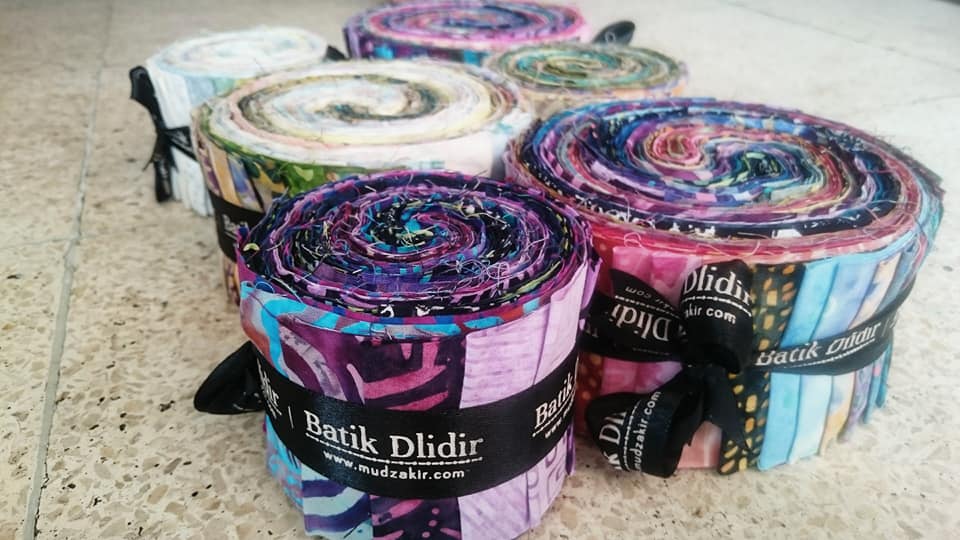 Jelly rolls is one of today's batik creations. The arrangement of batik cloth that resembles a bread roll makes the name of this batik jelly roll. The creation of jelly rolls is made from several different types of batik cloth. Both the motif and the color. Then batik cloth is cut to a certain size. After that the pieces are put together and tied using a ribbon.
In unify those pieces, the craftsmen have to be careful. It is one of the ways to make a gorgeous Batik creation. Batik quilt is very popular in the foreigner, so it is usually exported to the abroad.
As the developing of Batik, there are many lovers from Indonesia who love Batik. Perhaps you are one of them. And if you looking for Batik quilt, you can order at Batik Dlidir.
For more information please contact +62 822 6565 2222.
Batik jelly rolls
Bali batik jelly rolls at Batikdlidir
Bali batik jelly rolls at Batikdlidir. Here are the details we offer you:
1. Cotton material uses 133 x 72 primisima construction. This cotton has a size of 40 s yarn. For solo city residents, the construction usually called poplin.
2. We provide 24 hour service. This service is our dedication. So you can feel comfortable at all times.
Technical stamp has a design of cheap batik fabric. Why is that ?, this is due to the discovery of solo citizens. Bridging between the length of the canting technique and the speed of the print technique.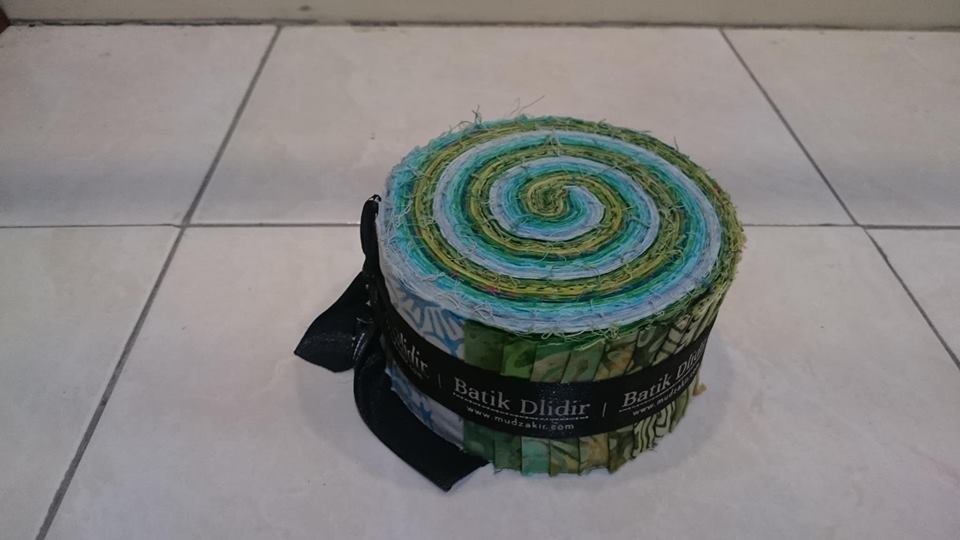 This is the real batik, a long cultural achievement WongSolo. Not just fabric, but a long history of high-level witnesses artwork that is recognized worldwide. If some countries have an amazing heritage, then solo (Indonesia) has BATIK. An intellectual property portrayed or expressed in a fabric.
For reservations or information, You can whatsapp to:
+62 822 6565 2222 Pak Mudzakir.