Batik fabric Zimbabwe can be the alternative for the Batik lovers in adding their collection. Zimbabwe is one of the countries located in Southern Africa. Even though this country has the economic downturn, but their art is still developed. One of them is Batik fabric. It is same to other countries, it has its own Batik character.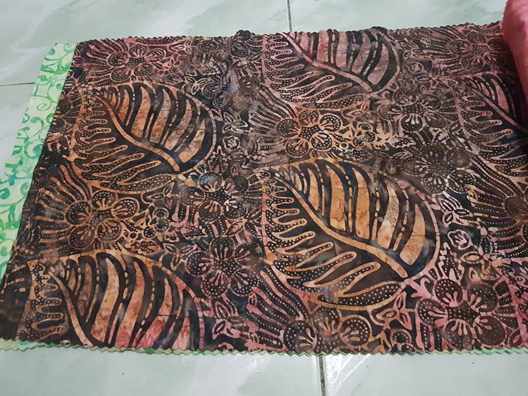 Batik in Zimbabwe is a description of its tradition and culture. There are many patterns which present in its Batik. Such as animals, humans, plants, and also geometry. This Batik also has its own character and it can't be found in ant other Batiks.
In addition to the pattern, the color is also attractive. It is dominated by the stunning color like red, orange, green, blue, and others. These colors have already the identity of it. Through this typical, the people will know it easily.
For you who attracts to Batik Zimbabwe, you can order at our store (Batik Dlidir). We are one of Batik centers in Solo. We provide your need of Batik, included of Batik Zimbabwe. In addition, to provide ready-made Batik, we also have Batik fabric. thus, for anyone who wants a unique batik, trust your order to us!.
Batik fabric Zimbabwe at Batikdlidir
Batik fabric Zimbabwe at Batikdlidir. Batikdlidir serves complete one. Complete means various batik motif suitable with the order or ready stock. For the order, you can make it as you want, like the motif and its size.
If it is classified into its technique of making, there are three ways. For the first with Tulis (drawn) technique. This technique still uses Canting and Malam as the main media.
For the second by the way of stamping (Cap). Cap(stamp) is usually made from the copper which is made suitable with the pattern or the motif wanted. The next is giving Malam on that stamp (Cap) which is poured on the cotton fabric.
For the third by handprint technique namely making screen. Then, giving the color suitable with wanted. All ways have the benefit itself.
We make the bargain of two fabrics with two prices too. Not only can choose the fabric, but also the motif of Batik. Here the following price we offer:
1. Prima batik fabric per meter with the motif suitable with the order 2,0 USD.
2. Primissima batik fabric and the design pattern as you want. We give the price 2,7 USD per meter.
So both Batik above we send it to your location in the condition of the fabric which has be drawn motif batik. For the order or information Batik fabric Zimbabwe, you can text or Whatsapp to +62 822 6565 2222 Mr Mudzakir.