Is Batik fabric 100 cotton, is Batik which made from 100% cotton. Cotton is a material which usually use to make Batik. This material comes from 100% cotton. This kind of fabric has a high quality, and usually, it used for making a shirt. It is very comfortable because it well-absorbed.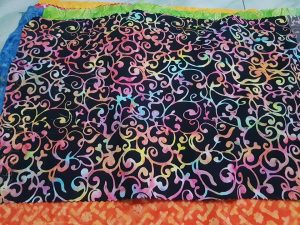 Cotton divided into two kinds. Those are combed and carded. This differences caused by the different making process. This name took from the cloth making a machine, that is Combing and Carding. All of them made from cotton, but combed is perfect. Because it passed the filtering process.
That process aimed to remove the short cotton fiber. By passing this process, the fabric will be smoother. Besides, it will be neater than another. That is why it becomes the favorite one because the quality is very good.
Whereas carded doesn't pass this process. But, it only passed carding process. So, the final result can't be as smooth as combed. This process will make the yarn remain, so it will make people uncomfortable. Even though it is similar, but combed cotton is better than another. However, you will find more combed cotton than carded cotton.
For this material, we are batik Dlidir often choose it to be the main material for our product. We provide many kinds of Batik fabrics. Such as primisima, prime, cotton, and also silk. If you want to order Batik at our store, you can choose the material or the kind of fabric. Information and order please contact +6282265652222. WhatsApp preferably.
Is Batik fabric 100 cotton for sarong?
Is Batik fabric 100 cotton for sarong?. We use 100 cotton batik fabric quality choice. Maybe you ask, what is the real cotton ?. Before entering the problem of cotton, it would be better to know about cotton base material ie cotton.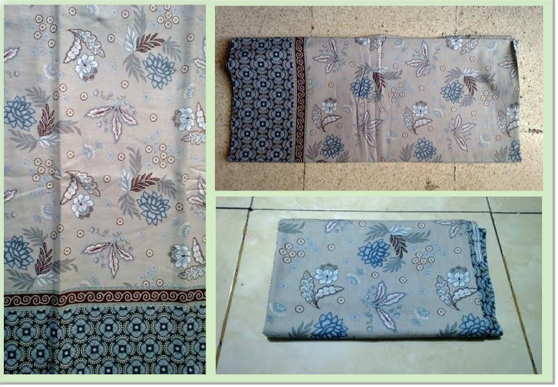 Cotton is a fine fiber that envelops the seeds of several species of Gossypium (commonly called "trees" or cotton plants), 'bush' plants originating from the tropics and subtropics. Cotton fiber becomes an important material in the textile industry. The fiber can be spun into yarn and woven into cloth. Textile products of cotton fibers commonly referred to as cotton (yarn or cloth).
Why do we count on 100 percent cotton ?. In accordance with our experience, in addition to absorbing sweat is also not hot. So when you wear it so comfortably.
There are many types of 100 percent cotton in Indonesia. Construction of the yarn that distinguishes between types of one another. In addition, there is also seen from the thickness of the threads of cotton fabric.
For stamp technique, we use the construction of yarn 133 x 72, thickness 40 s. This type of cotton has a quality in the middle – middle. It has been export standard and proven to date.
The choice of cotton This is just a habit of us, you can order the fabric as you wish. Batikdlidir serve quickly and appropriately for all your batik fabric business.
For info or order 100 cotton batik fabric can whatsapp to +62 822 6565 2222 Mr Mudzakir.
Is Batik fabric 100 cotton for tie dye?
Is Batik fabric 100 cotton for tie dye?. Technique of making batik fabric uses Tie Dye stamp in Batik Dlidir. Stamp technique is giving Malam on GARAN then is stamped on the fabric. Malam or the wax has function to cover and limit when the process of Tie Dye is working. So, the fabric can emerge and can be gradation. Its price can be said still cheap by the society. This technique still includes in handmade and Gradation.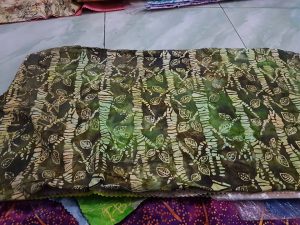 For Tie Dye stamp technique, is still impressed traditionally and uniquely. Because not only using malam, its coloring can be more various. Its price can be said as cheap price for making batik quilting.
1. Prima batik fabric per meter with the motif ordered 1.8 USD.
2. Every meter uses Primissima cotton we give the price 2.2 USD.
For the color, stamp technique has value itself. You can get solid color. The other, it can make gradation color. International people call it as tie dye technique.
For the detail, you can Whatsapp to +62 822 6565 2222 Mr Mudzakir. 24 hours service nonstop for ordering batik tie dye. As our dedication in Batik.
This technique, there are two prices namely order or less minimum order and ready stock. We give the price 2.9 USD/meter for ready stock. But for the motif as you want is 2.2 USD/meter.
Thanks.