Yellow Batik fabric UK from Solo, Indonesia By Batikdlidir. This fabric the United Kingdom is kinds of Batik which generally sold in Great Britain. Yellow colour domination on this fabric. And it becomes an alternative for the lovers who love the stunning color. The yellow creation which mixed to the pattern was very fascinated. Even for the lovers who usually don't like yellow can love it.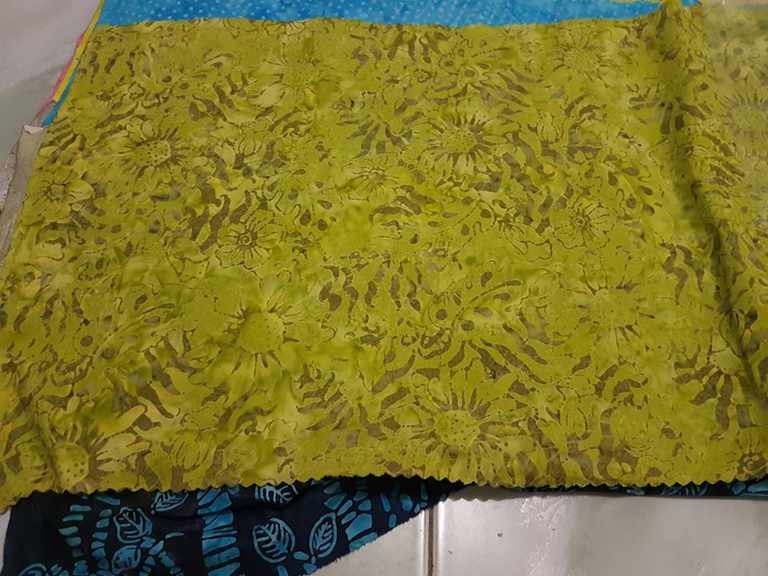 Now, there are a lot of craftsmen who begin an experiment to present a new creation. They sometimes mix many colors to make it gorgeous. Yellow was chosen for it. It is very rare, especially in Indonesia traditional Batik. But, by the increase of the lovers make the craftsmen improve their creation.
In Great Britain, yellow Batik is easy to find in several Batik stores. Yellow Batik is not only in Indonesia but also in many countries which produce it. As it knows, each country seems has its own character in creating Batik, includes in deciding the color.
In Indonesia, yellow Batik is commonly found in the coastal area. It is because yellow belongs in stunning color. It was the identity of the people in the coastal area. Now, if you want to have yellow Batik, you can order at our store (Batik Dlidir).
As one of Batik centers in Solo, we provide many needs of Batik. Such as batik Tulis, Batik Cap (stamp), and Batik Printing. For ordering, you can contact Mr. Mudzakir at +6282265652222. We will give the best price of Batik.
Yellow Batik fabric UK with stamp technique
Yellow Batik fabric UK with stamp technique. Technique of making batik fabric uses Tie Dye stamp in Batik Dlidir. Stamp technique is giving Malamon GARAN then is stamped on the fabric. Malam or the wax has function to cover and limit when the process of Tie Dye is working. So, the fabric can emerge and can be gradation. Its price can be said still cheap by the society. This technique still includes in handmade and Gradation.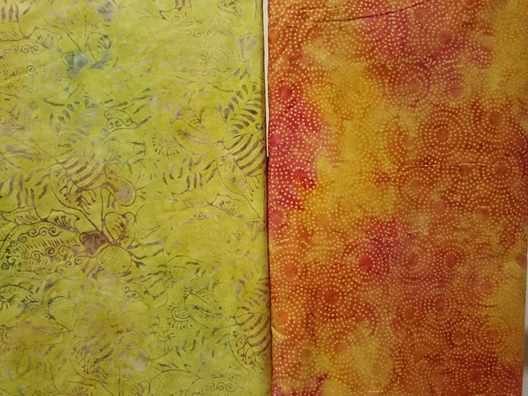 For Tie Dye stamp technique, is still impressed traditionally and uniquely. Because not only using malam, its coloring can be more various. Its price can be said as cheap price for making batik quilting.
1. Prima batik fabric per meter with the motif ordered $ 1.80 USD.
2. Every meter uses Primissima cotton we give the price $ 2.20 USD.
For the color, stamp technique has value itself. You can get solid color. The other, it can make gradation color. International people call it as tie dye technique.
For the detail, you can Whatsapp to +62 822 6565 2222 Mr Mudzakir. 24 hours service nonstop for ordering batik tie dye. As our dedication in Batik.
This technique, there are two prices namely order or less minimum order and ready stock. We give the price 2.9 USD/meter for ready stock. But for the motif as you want is 2.2 USD/meter.
Yellow Batik fabric UK for sarong
Yellow Batik fabric UK for sarong in Batikdlidir. This making still includes into category handmade. The technique of Handprint uses screen for its motif. But its coloring is not emerged, only one side of fabric. For the price can be said as cheap, because it is for making easy only. It is usually used for the needs fashion of school, office and company uniform.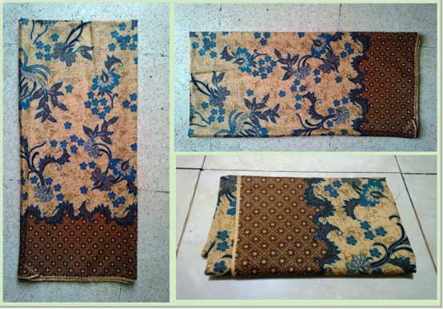 For the material, we use special cotton. We use original cotton 100%. In Indonesia, there are two famous cottons. Namely, Prima and Primissima cotton. Here little knowledge about both of them.
Fabric construction is the part which arranges or yarn arrangement. Its contruction, there are vertical and horizontal. For Primissima usually uses construction 133 x 72, but Prima uses construction 90 x 70 for every fabric. You can choose suitable with the taste and the quality of wearing.
We make the bargain of two fabrics with two prices too. Not only can choose the fabric, but also the motif of Batik. Here the following price we offer:
1. Prima batik fabric per meter with the motif suitable with the order 1,50 USD.
2. Primissima batik fabric and the design pattern as you want. We give the price 1,70 USD per meter.
So both Batik above we send it to your location in the condition of the fabric which has be drawn motif batik. For the order or information can text or Whatsapp to +62 822 6565 2222 Mr Mudzakir.
We suggest using Whatsapp to make easy in coordination. Not only the picture of motif batik but also the sending/shipping to your location.
Thanks.