Batik fabric New Zealand presents many colors. Generally, the colors which were chosen by the craftsmen is the stunning color. Such as red, yellow, green, blue, and others. this is like to another country, Batik New Zealand has its uniqueness for the color.
It makes the look of Batik more varied. The combination of many colors makes it like a rainbow. It used for the basic color in making Batik. The pattern of it is also varied.
The most made pattern is flora like leaf, branch, and also the flower. But, sometimes the craftsmen made geometry pattern. Now, Batik New Zealand has already available in many markets. Online sales make them easy to find in many places.
Batik New Zealand often made as the souvenir. Not only the tourists, there are many Batik collectors who visit and hunt for this Batik. But, before you go to New Zealand, you can visit us at Batik Dlidir.
Because we also provide many kinds of Batik. We are one of the batik centers in Solo. We have many products with high quality. Our product is also cheap, but we have the best quality of each product.
For information and order contact +6282265652222. We are ready to serve the order in 24 hours.
Batik fabric New Zealand with sarong motif
Batik fabric New Zealand with sarong motif at batikdlidir. The technique of making batik fabric using "PlangkanCabutWarna". The way of making uses screen or the color maker (cabut). Cabut Warna uses synthetic color maker. The coloring in making Batik, there are two namely synthetic and natural. Because using synthetic, so its making is relatively fast. There are many synthetic color which are available namely: indigosol, remasol and naptol.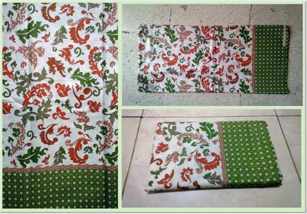 Cotton fabric which is used usually is Prima cotton 100%. For the better material such as Barkolin is very seldom. This is because for making the color clear and two surface sides are same (Tembus=emerged).
The superiority of this way is two same sides. So, the color which adheres on the fabric is stronger. Not only superior on color, but also the price is cheap enough. And the time of making is fast relatively.
There are two prices in this method PlangkanCabut. For ready stock, we give the price 7.2 USD/ piece (L x W = 240 cm x 150cm ). But for the motif as your order 5.8 USD/piece (size L x W= 240 cm x 115 cm). or in meter can be 2.5 USD/meter.
Batik fabric New Zealand with cap technique
Batik fabric New Zealand with cap technique. Technique of making batik fabric uses Tie Dye stamp in Batik Dlidir. Stamp technique is giving Malamon GARAN then is stamped on the fabric. Malam or the wax has function to cover and limit when the process of Tie Dye is working. So, the fabric can emerge and can be gradation. Its price can be said still cheap by the society. This technique still includes in handmade and Gradation.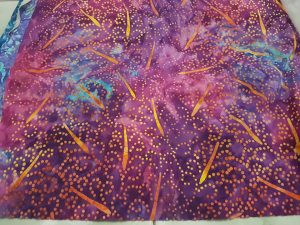 For the price can be said as cheap price if it is compared with Tulis technique. Tie Dye stamp technique is for the most export needs. The combination of gradation with modern color is very wanted by American and European people. Although there is small scale of Indonesian people which wears this Tie Dye stamp. Whereas, the producer of this original technique is archipelago people.
For Tie Dye stamp technique, is still impressed traditionally and uniquely. Because not only using malam, its coloring can be more various. Its price can be said as cheap price for making batik quilting.
1. Prima batik fabric per meter with the motif ordered 1.8 USD.
2. Every meter uses Primissima cotton we give the price 2.2 USD.
For the color, stamp technique has value itself. You can get solid color. The other, it can make gradation color. International people call it as tie dye technique.
For the detail, you can Whatsapp to +62 822 6565 2222 Mr Mudzakir. 24 hours service nonstop for ordering batik tie dye. As our dedication in Batik.
Thanks.