Batik leaf fabric is the most made of Batik. There are many creations of Batik leaf. It makes in small, medium, and big pattern. Each size gives its own beauty to the Batik. Besides, the size difference decides the detail level of each pattern.
There are a lot of leaves that chosen like taro, bamboo, teak, Waru, and more. In making the pattern, the craftsmen inserted the philosophy for its pattern. It made by the craftsmen. So they have to think carefully before they make it on the fabric.
The beauty of Batik leaf usually combined with natural colors. Such as green, yellow, blue, and many more. The choice of color is important because it becomes the determinant if Batik will be good or not.
If you are Batik lovers, you can get the best Batik at our store, Batik Dlidir. We are one of the centers Batik Tulis in Solo. We offer any needed of Batiks such as batik Tulis, Batik Cap (stamp), and Batik Printing. You can order other patterns like the pattern that has an absolute.
But if you want to design your own pattern, you can make it also. Just send your design to us and we will make it for you. We have many professional craftsmen. They well-experienced in Batik for many years.
For more information and order kain batik contact +6282265652222. WhatsApp preferably.
Batik leaf fabric with tie dye
Batik leaf fabric with tie dye. Technique of making batik fabric uses Tie Dye stamp in Batik Dlidir. Stamp technique is giving Malam on GARAN then is stamped on the fabric. Malam or the wax has function to cover and limit when the process of Tie Dye is working. So, the fabric can emerge and can be gradation. Its price can be said still cheap by the society. This technique still includes in handmade and Gradation.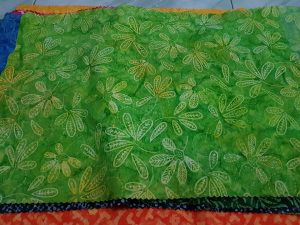 For Tie Dye stamp technique, is still impressed traditionally and uniquely. Because not only using malam, its coloring can be more various. Its price can be said as cheap price for making batik quilting.
1. Prima batik fabric per meter with the motif ordered 1.8 USD.
2. Every meter uses Primissima cotton we give the price 2.2 USD.
For the color, stamp technique has value itself. You can get solid color. The other, it can make gradation color. International people call it as tie dye technique.
For the detail, you can Whatsapp to +62 822 6565 2222 Mr Mudzakir. 24 hours service nonstop for ordering batik tie dye. As our dedication in Batik.
This technique, there are two prices namely order or less minimum order and ready stock. We give the price 2.9 USD/meter for ready stock. But for the motif as you want is 2.2 USD/meter.
Batik leaf fabric for sarong
Batik leaf fabric for sarong wholesale at Batikdlidir. The technique of making batik fabric using "PlangkanCabutWarna". The way of making uses screen or the color maker (cabut). Cabut Warna uses synthetic color maker. The coloring in making Batik, there are two namely synthetic and natural. Because using synthetic, so its making is relatively fast. There are many synthetic color which are available namely: indigosol, remasol and naptol.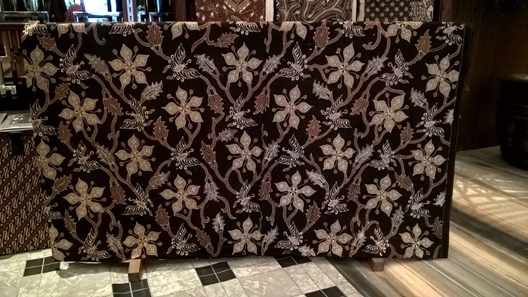 General motif on this technique is motif Pakem. Motif Pakem is dominated by the color of Sogan and Black. There are many motif Pakem in Middle Java area, especially in Solo and Jogja. This motif usually used in custom event such marriage.
The superiority of this way is two same sides. So, the color which adheres on the fabric is stronger. Not only superior on color, but also the price is cheap enough. And the time of making is fast relatively.
There are two prices in this method PlangkanCabut. For ready stock, we give the price 7.2 USD/ piece (L x W = 240 cm x 150cm ). But for the motif as your order 5.8 USD/piece (size L x W= 240 cm x 115 cm). or in meter can be 2.5 USD/meter.
Thanks.
It is so simple for buying ready stock or order Batik leaf fabric. You can Whatsapp to:
+62 822 6565 2222 MrMudzakir.