Batik fabric tulis with original handmade. Batik Tulis or Written Batik is Batik which is made by using written or drawn technique. The process of making Batik way through several ways, they are creating motifs, creating Batik, coloring, stitching, and drying. Each process will take enough time. It can be more than three days. And for the entire process it can take times one or three months. It depends on the difficulty level of the motifs.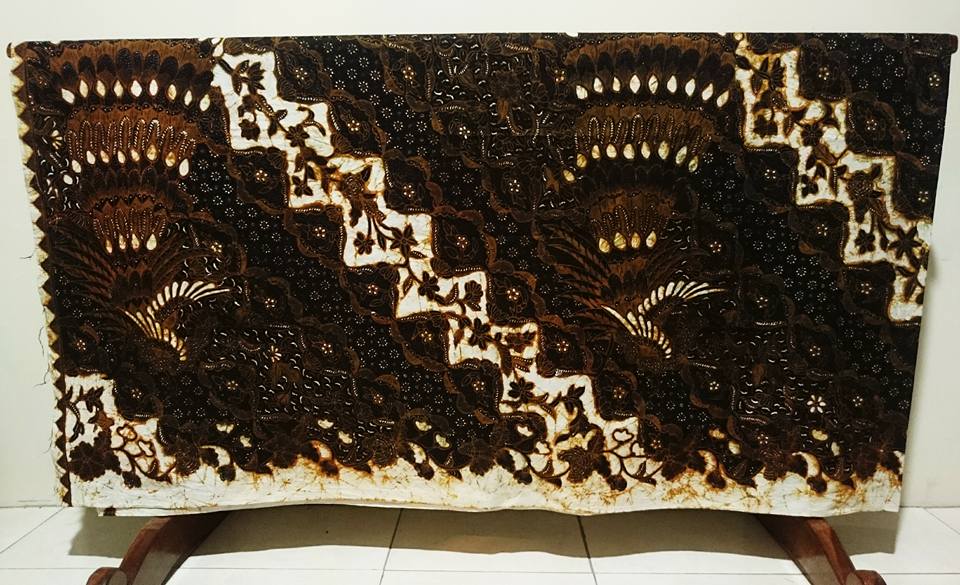 Batik Tulis is the oldest Batik in the history. Because it as the first Batik which appears in that era. The main material in making Batik Tulis or Written Batik is wax. It made from several materials, one of them is bee hive (sarang tawon).
Beside of wax, there are other materials such as Gondorukem, paraffin, Damar Mata Kucing, and more. Each material has its function so the result of the product is maximal. Batik Tulis or Written Batik was made manually. And every process usually is done by different people. It is because in every step needs different skills such as creating motifs, creating Batik, coloring, stitching and also drying.
Because the process of making Batik Tulis or Written Batik is so difficult that the cost is very expensive.
Batik fabric tulis at batikdlidir
Batik fabric tulis at batikdlidir. We are from batik Dlidir Solo wants to introduce our product to all people. Batik Dlidir is one of several Batik Tulis Centre in Solo. We provide you many kinds of motifs and types of Batik. Besides that, you can custom your own motifs here. We usually sell Batik Tulis which use Ukel technique.
Batik Dlidir will give you another benefit if you buy Batik fabric from there. The price is cheaper than other stores. We will give you the best quality of Batik and best guarantee too.
There are 3 canting techniques that are so familiar in solo society.
1. Technique ukel.
Namely canting semicircle technique. Or like a semi-circular worm with the base giving a wall to cause the above color. This is done repeatedly so that the color is clear and evenly distributed. This technique is also included to create gringsing patterns and such as mosquito repellent. For this technique enter the hardest category price range US $ 500.00 per pcs, size 240 cm x 105 cm .
2. Granite techniques.
Granit is the technique of night casting with the method of the dot outside the pattern If yg in the pattern named pasiran. This technique is quite difficult because of the basis of diffusion from the side of the small canting. The smaller the canting will require a high level of tidiness and patience. For this technique the price range UD $ 300.00 until US $ 350.00 per pcs.
3. Buh Technique.
That is the technique of wax casting evenly in the main pattern and in the tumpal.
For further information and order, please contact the number below.
The owner of Batik Dlidir
Mr. Mudzakir
(+6282265652222)
(Available on WhatsApp)Thanks.