Batik outfit is also suitable for formal occasion. Indonesian people wear batik for formal occasion like for wedding party, going for meeting, etc. Batik can used as shirt, tunic, or jarik. Jarik is Javanesse traditional clothing like skirt. Women and men can wear jarik, but there are some different way to wear as men or women. Usually women wearing batik with kebaya. And men wear jarik with beskap.
Because we need to save our batik as national heritage. We wear batik in any occasion, on casual to formal. Wear batik daily can make it spread widely. Not every fabric with batik pattern is real batik. Because, we can call real batik when processed with malam or wax. Currently so many batik pattern but not real batik for sure because they printed the pattern of batik with machine.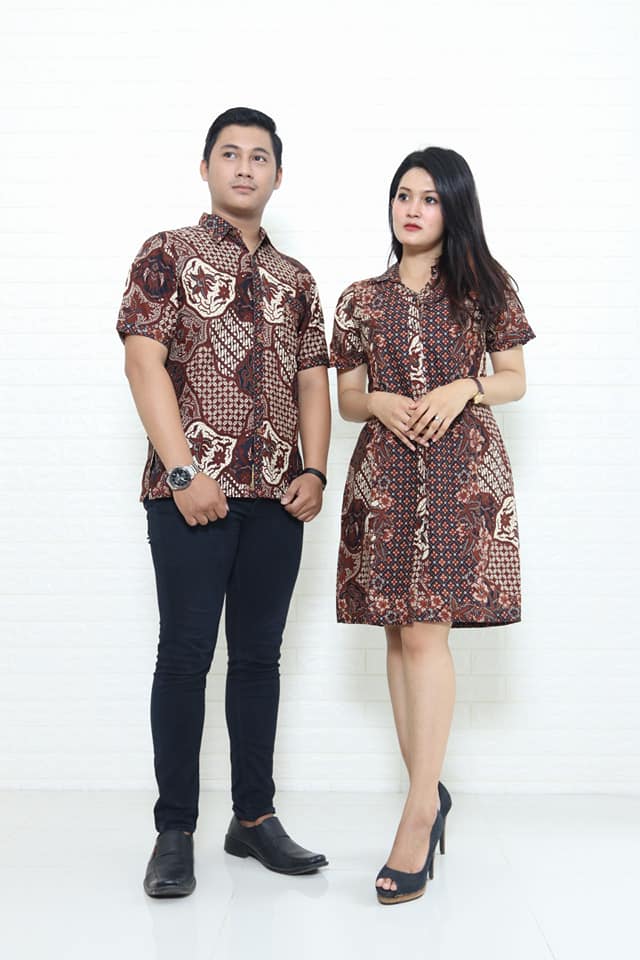 Batik Long Dresses
Batik long dresses can used by hijabi and non hijabi. We can make long dress with sleeve or sleeveless. You can order our dress, first you need to choose batik pattern that suit on you. Second, you can tell how your dream dress that you want. Then, you can send the body measure so we can sew thet dress fit to you. So you can get your best batik outfit.
We can produce many kind of batik outfits. From top to toe. For example shirts, skirts, dresses, tunics, pants, sarong, etc. We can doing many batik technique from handwritten batik, stamp batik, and handprinting batik. We sell batik fabric wholesale.
Order Batik Outfit
The benefits when you order batik fabric in our place, among others:
1. The price of cotton fabric is cheaper with the best quality, because we are in the center location of cotton factory. So the price of batik cloth produced is also cheap ( low price ).
2. Motives are more maintained quality, It has been tested with the use of many years of our customers. In addition, you can choose the motif according to your taste.
3. Unique, because you can combine your own motives. Solo society and jogja have become daily struggling in the field of 'Batik'.
4. Easy on payment. For reservations we charge Down payment 50% of total production financing. So as to create a relationship of trust between the two sides.
5. Many choices of batik pattern that we provide with the video, if you do not determine their own motives. There are two types of motifs and colors we provide. So you can specify your own directions that you want to order.
For info or order, you can whatsapp to +62 822 6565 2222 Mr. Mudzakir.