Batik truntum is one of many traditional batik pattern. Like others traditional batik, batik truntum has meaning. Truntum comes from Javanese word taruntum. Taruntum has means growing or blossom. Truntum illustrated as Tanjung flower bud with dark background as the night sky. Truntum pattern has wishes about about loyalty and harmonic. This pattern usually used by the parents of groom and bride in traditional wedding ceremony. That's symbolize how the parents guide their children and makes peace for life.
Batik truntum can made with many techniques of batik. Like handwritten batik, stamp batik, or combination of printing and handwritten. Handwritten batik made using canting. To make stamp batik we need stamp from copper with pattern on it. Last, for printing method we need screen to make some pattern on fabric.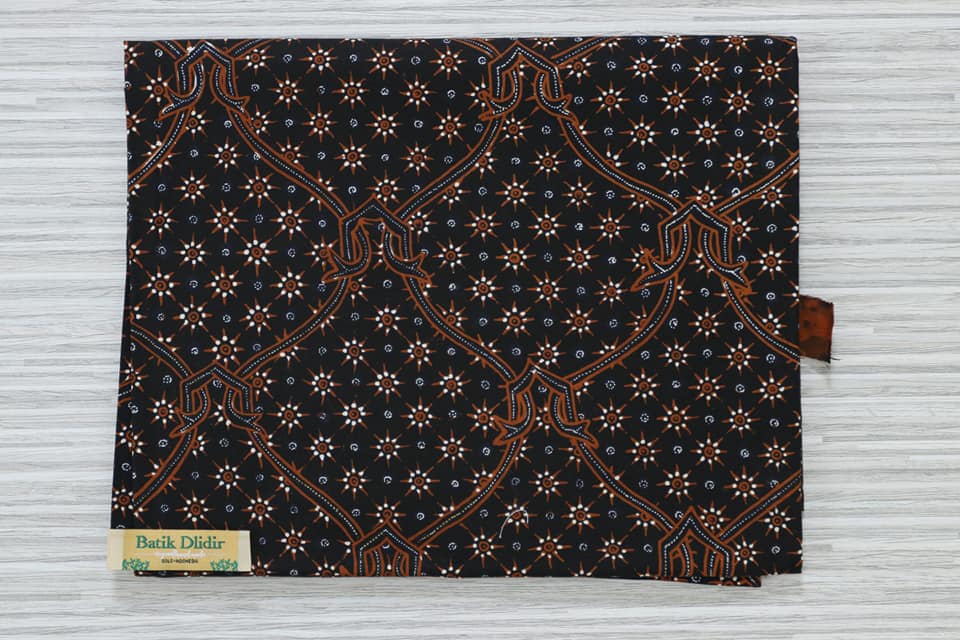 Batik Truntum using Combination Technique
Combination technique is combine two or more technique to make batik. Like combining handwritten with printing. So that fabric also have touch of handmade. Batik with touch of handmade of course has more pricey than printing batik.
Using Malam(the wax) on process of making batik cause fabric material is fell softer. There is some different about Fabric construction touchedor not touched by Malam (wax). Handling or handfeeling takes sides on the fabric which is touched by Malam. The best invention from ancestor which is forgotten by us sometime.
Traditional Batik Fabric Indonesia
Traditional batik fabric in Indonesia has a diversity of motives. Each region has different motives. This is also a characteristic of a traditional batik. And every motive has a different background and meaning. Usually, it's about culture. Otherwise, it relates to the norms of life in his day.
There are some motifs that are even specific to be worn by the king. One of them is the parang motif. Why this motive is only for the king. Because, this motif has philosophy and hope.
And we ready to serve you for the needs of batik. There are more than 1000 motifs you can choose from. If the motive you want is not available. You can order it at our place. We are ready to serve you according to your request. Regardless of the number of your order, we will serve with pleasure.
For reservations, you can contact us at +62 822 6565 2222 (Mudzakir). You can call me or through whatsapp. And Batik Dlidir will always be at your service for 24 hours.