Batik sarong history has been long time. According to existed history, it is from Yaman. In Indonesia itself, Sarong has been known since 14th century. Sarong is a piece of fabric which is united for both ends until it creates like pipe. The way of wearing sarong is paired on stomachache or waist. Sarong is usually for covering subordinate part. It starts from waist until the ankle.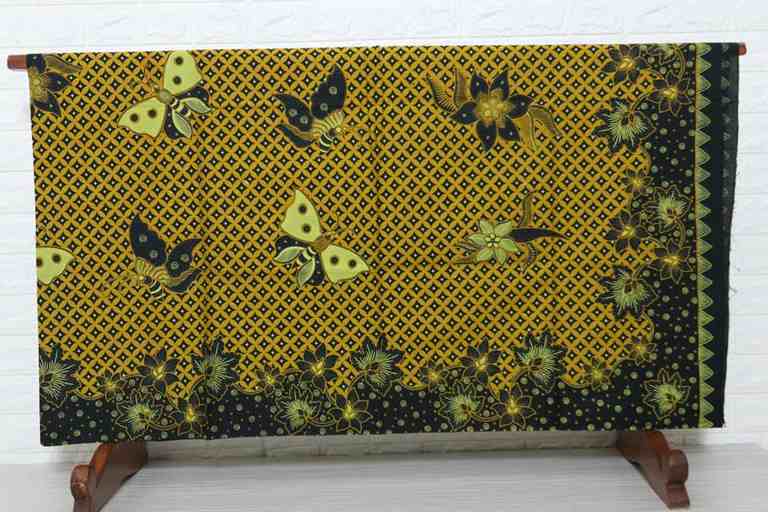 In its development, sarong made from various material kinds. It starts from cotton, polyester, until silk. Some that material kinds adjust with the need. Sarong is identical with across line and geometry. But, many motifs which is applied for sarong slowly.
For example; batik motif. From the beginning, batik motif becomes unusual thing indeed. For remember, during this time sarong is so identical with line motif. But, slowly batik motif dominates more and more exactly. Many batik motifs which is presented for sarong. There are traditional motif, flora motif, and fauna motif too.
For traditional motif, it can be parang, sekar jagat, and other iconic motif too. But, for animal motif or fauna, it can be butterfly, bird and others. And plant motif, it can be flower, trees and other. The choice of this motif, it is usually adjusted too with the want of the wearers.
Batik sarong history at Batikdlidir
Batik sarong history at Batikdlidirtik. Starting price US $ 1.50 per yard, You can get the best quality sarong. Batikdlidir's Wholesale sells the original handmade batik sarong with the various traditional batik patterns.
Batik sarong does not only develop in Indonesia only. Nowadays, this batik sarong has cleared away to some countries. Almost in every country in the world has had batik sarong. And of course, that batik sarong has exclusive motifs. You can have batik sarong too with the best quality.
The way of it is, you just order in our place (Batikdlidir). We have batik sarong with various motifs. It is not only that, but also we make available to various kinds of batik sarong. It starts from batik sarong tulis, batik sarong cap (stamp),and batik sarong printing too.
These kinds of course have different price. But, you do not need to be afraid, because in our place, we give the cheapest price.
For the order, you just call me on +6282265652222 (Mr. Mudzakir). And we are always ready giving service for you 24 hours.