Batik sarong online is Batik sarong, it is marketed by online. Following the development of technology nowadays, the selling is much done more by this online system. Some traders choose using online system with various considerations. The one of them is because the minimum cost paid. Beside of that, with using online system, the target of selling is wider. This is not only in domestic but also all the worlds.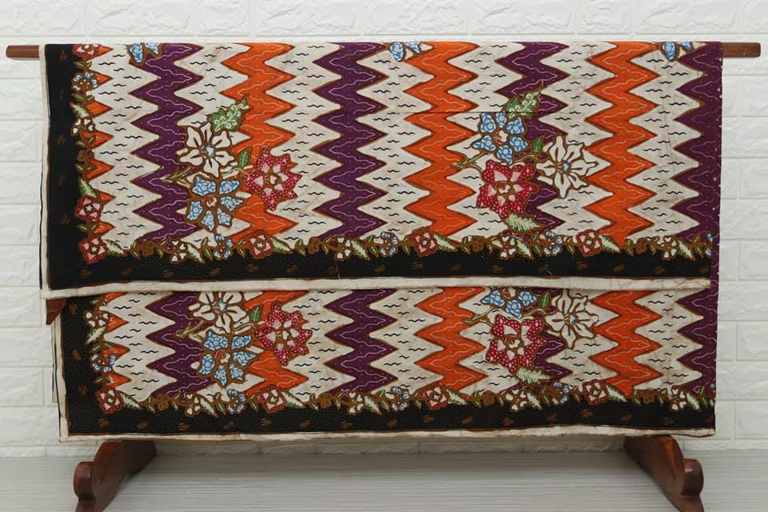 And this Batik sarong becomes the one of products which is interested too. Not only in Indonesia, but also the foreigners are interested so much too for having this Batik sarong. With the existence of this online selling system, so, people around the world can have exclusive sarong from various country. We don't have to visit that country.
This becomes the one of the parts which is loved by Batik lovers. It is because, they don't need to pay additional cost just for collecting Batik sarong. Batikdlidir are as Batik center, we offer this Batik sarong. And we use online selling system too. So, if you are batik lover and want to order kind of Batik sarong, we are always ready to make it available for you.
Not only that, for buying in our place, you just say the address and we will send it to your location by shipping service. We have many Batik collections that you can choose. Started from traditional Batik until modern Batik motif.
Batik sarong online wholesale at Batikdlidir
Batik sarong online wholesale at Batikdlidir, solo, Indonesia. Sarong wholesale with original handmade and traditional. Starting price US $ 1.50 per yard, You can get the best quality sarong.
Dlidir's Wholesale sells the original handmade batik sarong with the various traditional batik patterns. For you, the sarong wholesaler grab the special price in our shop/company immediately. We will give our best services and the reasonable price.
The following are the features of our products:
1. You will get the cheap price for the best quality product.
2. You can order the patterns of batik sarong according to your request.
3. 100% original cotton cloth. Batikdlidir guarantee the authenticity of every product.
Get the original handmade batik sarong in our company!.
This is the real batik, a long cultural achievement wong solo and Jogja. Not just fabric, but a long history of high-level witnesses artwork that is recognized worldwide. If some countries have an amazing heritage. Then, solo and jogja (Indonesia) has BATIK. An intellectual property portrayed or expressed in a cloth.
For reservations or information indonesian batik fabric can sms or whatsapp to:
+62 822 6565 2222 Pak Mudzakir.
Then, We give our best service and we build the win-win cooperation.