Batik and Sarong are different two things before. Sarong includes usual fashion type is used to subordinate. Whereas Batik is motif type or usual design is made above the fabric. During this time, sarong has line motifs.
But, with the existence of mode development, in the end there are many designers that combine batik with sarong. And the result is great. Many people are interested with this combination. So, batik sarong becomes developing more rapidly.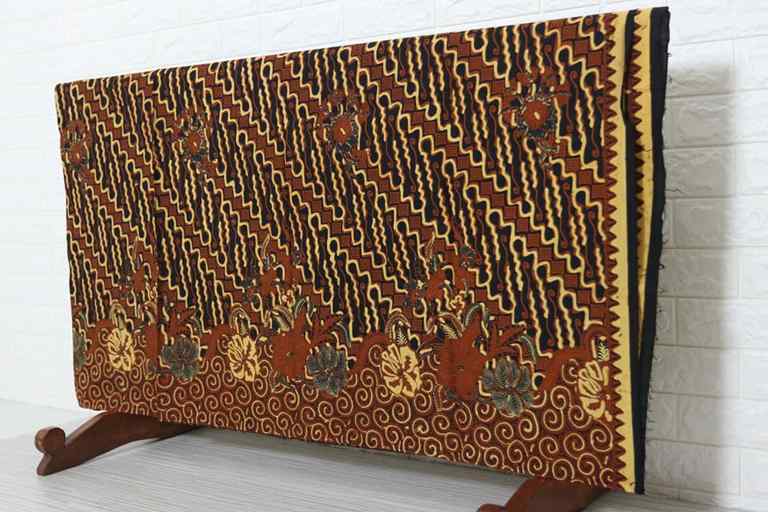 The development of sarong and this Batik does not only happen in Indonesia. Much society in some countries which are actually interested with this batik sarong. If during this time, Batik is identical with fashion type for higher only. Such as; clothes, western – style shirt and other types. But, with the existence of combination between sarongs with Batik, so it increases fashion model diversity which exists nowadays.
The existence of this batik sarong is as if a batik jarik. But, wearing sarong seems easier and simple is compared with wearing jarik. Because, this sarong can be worn by a person without the existence of help from other people. But, while wearing jarik, many of them need the help from other people.
It is same with jarik, this batik sarong is combined with fashion type or other subordinate. Started from clothes or western – style shirt as well as with other subordinate fashion type. Especially, if the combination between sarong with this subordinate has color and design or same motif.
Seragam batik. ( In Bahasa ).
Batik and Sarong at Batikdlidir
Batik and Sarong at Batikdlidir. Dlidir sarong wholesale with original handmade and traditional. Starting price US $ 1.50 per yard, You can get the best quality sarong. Batikdlidir's Wholesale sells the original handmade batik sarong with the various traditional batik patterns. For you, the sarong wholesaler grab the special price in our shop/company immediately.
This thing more shows the accord which support the appearance that wears it. If you want to get this batik sarong, you do not need to be busy hunting to some boutiques or fashion shops. You just contact me on +6282265652222 (Mr. Mudzakir).
I am the owner of Batikdlidir. It is as Batik center in Solo, Indonesia. We make available for various batik types. It starts from fabric, sarong, western – style shirt, accessories, batik quilt or other batik types. We make available for various fashion needs with batik material. With the experience for many years, we are brave to give quality guarantee for every batik that you buy.