Textile Batik is so identical with kind of modern batik. And this modern batik refers to batik printing such ah hand printing or printing machine. Some group, especially batik lover does not agree kind of textile batik included to be batik category. This is because the process of this batik does not use batik wax or usually called with malam. Not only using color material which is pouring on printing tool.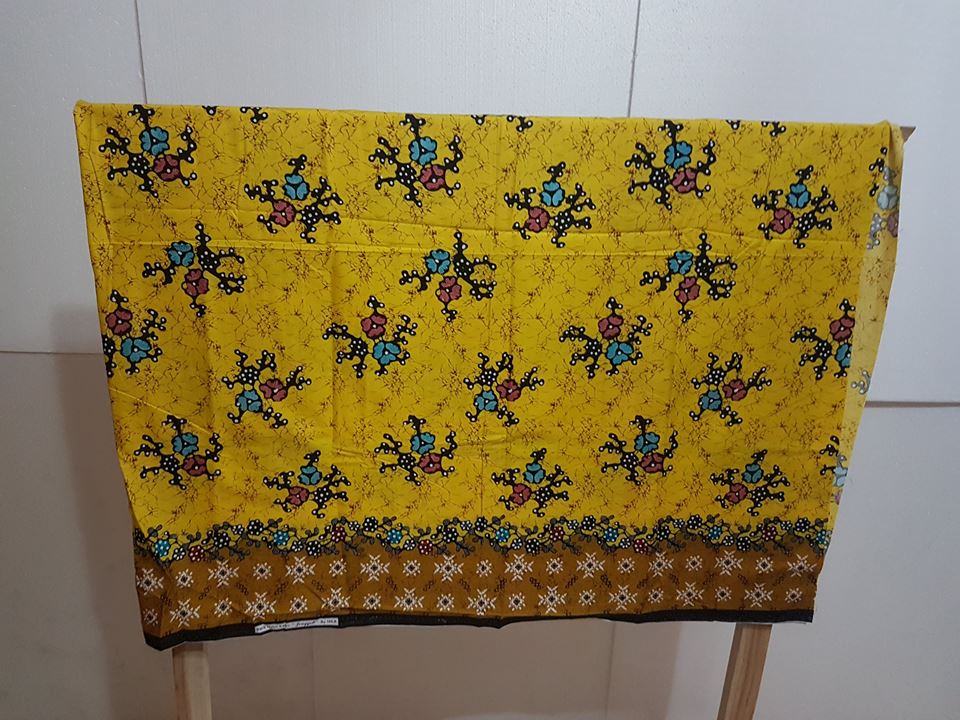 Whereas, batik is known from its special namely batik wax. This wax has become the prime material of making batik since a hundred years ago. This wax has function to protect the motif in every coloring process. With the existence of the wax, the craftsmen of batik can make coloring with more various.
But for Batik textile is not like that. The process of its making does not need the wax to protect the motif existed. Because the motif existed on this batik fabric will be created while printing is printed on the fabric. The process of making this batik does not need long time. Not only in quantification of minutes only but a craftsman can also make a batik fabric.
It is different with kind of other batik. Motif on this textile batik only exists on one side of fabric too. But for other side, there is no batik motif. Because of using machine power, the result from this textile batik is more perfect than with other kind of batik such as cap (stamp) and tulis. Every motif which exists having same display one to another. It is included with its color has the same lightness too.
Textile Batik in Batikdlidir
Textile Batik in Batikdlidir completly. This textile batik is usually used to the needs of batik fashion in big number. Such for official uniform, Pegawai Negeri Sipil (PNS) uniform, school uniform, certain group uniform and other needs too. If you are looking for this kind of batik too, you can order in our place (Batik Dlidir). We supply various modern textile batik motifs which you can choose.
For the price we offer is the cheapest. Moreover, under price generally in market. Textile batik with primissima cotton with the price IDR 25.000,-/meter too. For further information or order, you can directly contact me (Mr. Mudzakir) in number 082265652222.
Tentang usaha kami lainnya bisa lihat di Traditional batik fabric, dan jual batik.
Thanks.