The United Kingdom has made significant contributions to the world economy, especially in technology and industry. Since World War II, however, the United Kingdom's most prominent exports have been cultural, including literature, theatre, film, television, and pupular music that draw on all parts of the country. Perhaps Britain's greatest export has been the English language, now spoken in every corner of the world as one of the leading international mediums of cultural and economic exchange.
Therefore, we made UK one of the countries destined to export Batik fabric for quilting (from : Batik Dlidir). Our batik fabric selection of fabulous, rich, sumptuous Batiks fabrics and hand dyes from leading manufacturers is below. Our Batik fabric package contains more than hundreds of different batik and is the best way to taste our range of products.
Fabric for quilts
Batik is a Javanese word and can derive from amba ('to write') and titik ('dot'). The batik process refers to a dye technique using a wax resist 'malam'. Wax designs are drawn on the fabric and then it is soaked in a particular colour with the wax resisting the dye. Boiling water is then applied to remove the wax and another design can be applied and then dyed if mutiple colours are required. Although Batik fabrics are most associated with Java, other Indonesian islands also are associated with producing Batiks.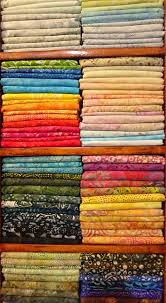 Fabric measurement we ussualy for quilting 2.5 inch by 45 inch. But, our client always want by bulk or pillow for width 45 inch (114 cm). And also, length 394 inch (10 meter) price staring from 2.2USD per yard. This is for woodline, tiedye, and smoke design (no motive in it).
You can order with motive stamp price start from 2.5 USD. Our MOQ (minimal order quantity) for export 5000 yards. We can help for the shipping araound the world. Usually with forwarder company such as VANGUARD, MSA, or INDONANSHIN. But, our cliet can choose the shipping company that they can trust. We help can arrange it for them. And the cost from SOLO to SEMARANG TANJUNG EMAS PORT, Indonesia is FREE from us.
some ways of making batik at Batikdlidir
Benefit Batik fabric for quilting at Batikdlidir
The benefits you get from making batik fabric for quilting in our place, among others:.
1. The price of cotton fabric is cheaper. Why it can ?, Because we are at the center location of the cotton factory and Batik solo.
2. Motives or pattern are more maintained quality. Already tested with years of usage from our customers. Tested from cotton and also durable. In addition, you can make the motif according to your own desired.
3. Unique, because you can combine your own motives. Solo citizens has become a daily struggle in the field of batik industries. So the business of combining has become our daily life.
4. Easy in payment of batik fabric. You can get free of our sample pattern or colour ways. After For reservations we demand DP (Down Payment) 50% of total production cost. So as to create a relationship of trust between the both sides.
5. We provide the whole production process. Presentation can be through pictures or video. It's as if you were looking directly at your order live.
For info or reservations can whatsapp to +62822 6565 2222 Mr Mudzakir.