Batik sogan is batik that has a soga color. Soga is the yellowish brown color made from soga plants (Peltophorum pterocarpum). Batik sogan with natural coloring it must eco friendly. Unlike chemical coloring, natural coloring didn't polluting the environment. There is many kind of natural coloring. Like, from indigofera plants for blue color, turmeric for yellow color, mangosteen for purple color, etc.
Soga color is identity of traditional batik of Solo. Mostly batik from Solo has dark color as the background with soga color for the pattern. If you wear that kind of clothing, you can looks elegant and at the same time expensive.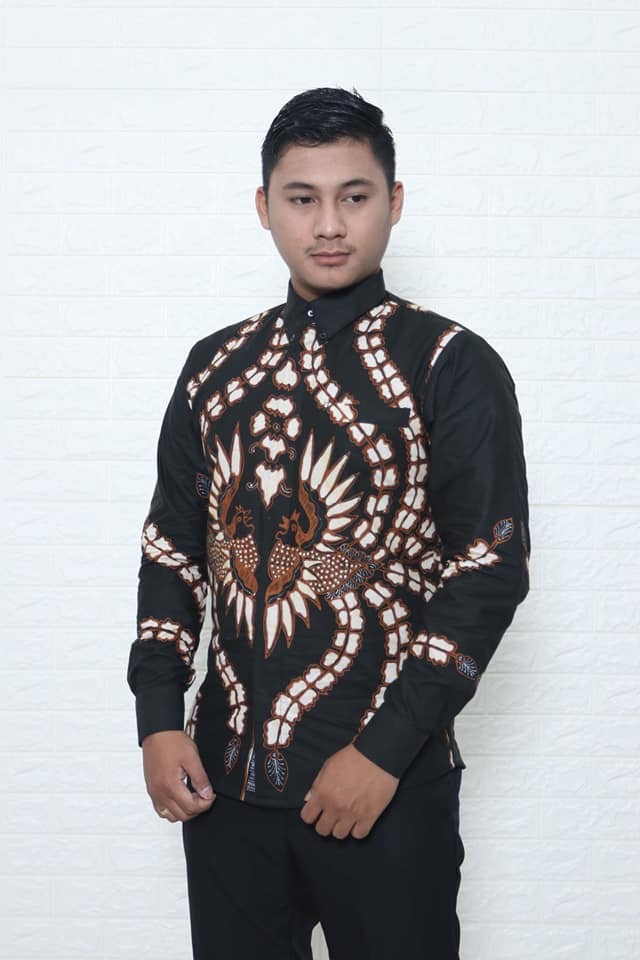 Handwritten Batik Sogan
Handwritten Batik Sogan can be order as your pattern and fabric request. There are various special pattern from area in Indonesia especially in Solo City. We describe some level difficulty and the price below:
Ukel Technique, Is the technique of giving the wax with the form of half circle ot like a worm in half circle with the basic giving stone dam to make the cor appear on the fabric clearly and equally which is done repeatedly in order that the surface of the color is clear and equal. This technique involves too to make the pattern of Gringsing and Obat Nyamuk. For this technique involves the most difficult category averagely. We give the price 1.3 milliom until 3.5 million. 
Granit Technique, Is the technique of giving Malam (wax) with the method of dots outside of pattern. Then, inside of pattern named Pasiran. This technique is categorized as the difficult one because the basic that makes it different is from the size of Canting ,(whether it is small or big). The smaller Canting will need high neatness and the patience. And it takes long time.
Buh Technique, Is the technique of giving wax in edge of fabric. It includes inside of main pattern or tumpal .
Order Batik in Batik Dlidir
We are giving warranty for authenticity of batik handwritten. We can send you a video of the making process. This is to assure you if the batik we sell is original batik. Batik Fabric Sale by Batik Dlidir all handmade quality.
We provide many type of batik, like handwritten batik, batik stamp, batik stamp smoke, etc. If you want our product just text us on whatsapp +62 822 6565 2222 (Mr. Mudzakir)