How to make Batik fabric video can be used as the tutorial. Generally, this video loads each step or the making process of Batik fabric. Whether it is Batik Tulis, Batik Cap (stamp), or Batik Printing. The steps started from the very beginning until the ending. Sometimes it also shows the packaging process.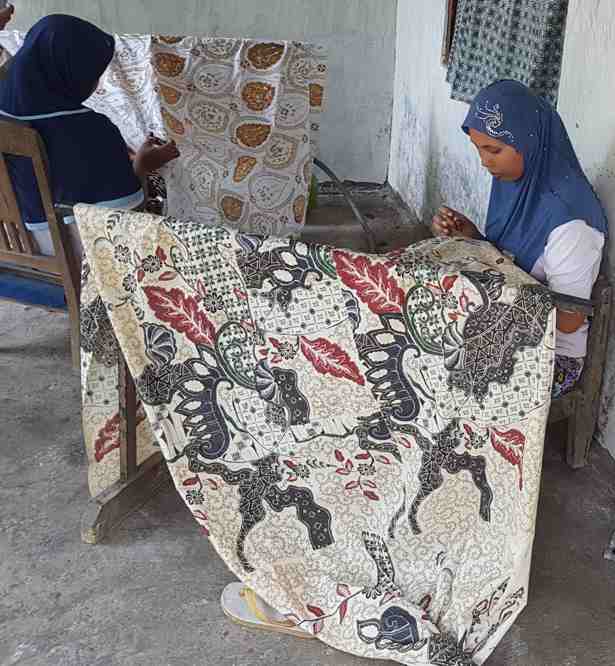 To make the making process video, the first thing to do is preparation. Generally, this preparation consists of the preparation, the material and also the tool. The first step is creating the pattern. It is done to determine the pattern that will be made. After that is Pembatikan (creating Batik) and followed by coloring process.
All of the steps must be recorded. So the people who watch the video will understand step by step making Batik. All of them can be done in several times in order to make it perfect. After that is washing process. It aimed to clean lilin Batik that left in the fabric.
The last is drying process. This is the last step of the Batik process. The making Batik process often made by us (Batik Dlidir) to attract the customers. By the existing this video, our customers will believe us entirely.
All of you if you want to collect Batik, you can order at our store, Batik Dlidir. We do not only give the best quality of Batik, but also give the finest guarantee to our customers. Each video is different. So, you don't have to worry about our capability in Batik.
Tentang situs kami lainnya bisa lihat di layanan aqiqah solo, aqiqah jogja, aqiqah semarang, perlengkapan haji dan seragam batik.
How to make Batik fabric video at Batikdlidir
How to make Batik fabric video at Batikdlidir. Handmade batik fabric on video, canting technique ( Tulis ). Original batik fabric solo and surrounding area. We call the surrounding because there is interference from the area around the solo to the city of jogja. For example sragen, klaten, sukoharjo, wonogiri and imogiri. The region produces quality batik tulis.
This is the real batik, a long achievement of wong solo culture. Not just a cloth, but a long history of witnesses of high-level artwork recognized by the world. If some countries have a stunning relic, then solo (Indonesia) has BATIK. An intellectual property depicted in a cloth.
Duration of manufacture takes 1 week to 2 months. Techniques influence the process. The simpler the faster. Vice versa. Batik has become so daily for solo and jogja citizens. Sometimes there are as additional livelihoods.
Original batik has a deep meaning. Dedication affects the process. Maybe you see the meaning of the word dedication from a different angle. For us, Dedication is a sacrifice of energy. In addition to energy, thought and time at stake. To gain a work and success.
Thanks.
For further information contact +6282265652222. WhatsApp preferably.