Zebra Batik fabric is Batik which only mixes two kinds of colors. Those are black and white. But, some of them have Zebra in the pattern. Black and white are a simple mix, but it has beautiful impress. Because this pattern has mixed two colors which were usually called contrary.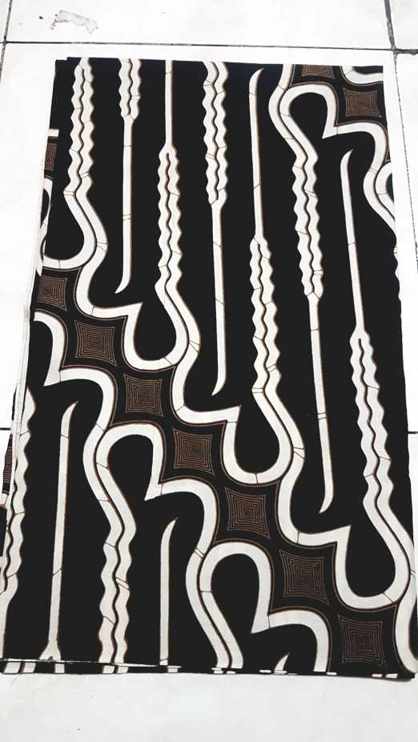 The form of the pattern depends on the craftsmen. Because each craftsman has different creation. They only bold in the color. Now, Zebra pattern is the most in demand. This motif is not only in Indonesia but also in other countries.
It usually uses black as the basic color than white used for the pattern. It is very similar to Zebra. Animal patterns were often chosen by the craftsmen to give the beauty in Batik.
Zebra Batik fabric at Batikdlidir
If you want to have Zebra Batik, you can order at Batik Dlidir. We provide all of your needs of Batik. So, you can order Batik as you wish. In addition to that, you can also order the kind of its Batik. We provide Batik Tulis, Batik Cap (stamp), and also Batik Printing.
Batikdlidir serve any order even it is only for the individual. Buying batik at our store will give you many benefits like the cheaper price yet you will get Batik with the best quality.
It is interesting, isn't it? So, grab it fast by calling at +6282265652222. WhatsApp preferably.
Zebra Batik fabric with stamp technique
Zebra Batik fabric with stamp technique. The pattern that usually presented on this Batik is butterfly, fish, plant, flower, leaf, branch, and others. This Batik is more emphasizes on the color and the pattern, not the philosophy. It is different to traditional Batik. Because the beauty of the colors and the patterns are able to attract every single eye. This is the attractiveness of Batik gradient.
If you want to have it, you can buy at Batik Dlidir. We have many collections of Batik. If you want to see our collections, you can come to our office or at our website.
We have the cheapest price of Batik ever yet the quality of our Batik is the best. You will get many advantages if you shop at our store like the cheapest price, the best quality of Batik, a good packaging, no delay order, and the down payment is flexible.
For information Zebra Batik fabric, You can whatsapp +62 822 6565 2222. Thanks.