Batik fabric upholstery is batik that uses for covering other things. The things that usually covered by Batik is a sofa and the blanket. By using Batik, the look of it is more attractive. The pattern looks beautiful. In addition to that, it also beauty the room. It is because using an unusual material for covering.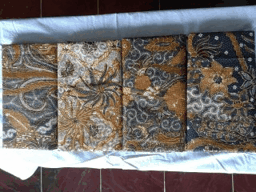 The more Batik develop, the higher number of craftsmen. Batik is not only used for making a cloth, but it can be used for anything.
Batik for sofa upholstery is more popular in many people. The lovers applied it to many necessities. They tried to make it wearable for anything and the result is not bad. Batik is suitable for any purposes like cloth, fashion, accessories, even the decoration.
The pattern of upholstery Batik is different to Batik cloth. Generally, it has geometry, plant, flower, and leave pattern. In addition, it usually uses Batik Printing. Because the price is cheaper.
If you have a plan to decorate your home or covering your sofa, you can order the fabric at our store, Batik Dlidir. As one of Batik center in Solo, we offer all of your needs of Batik. Batik Dlidir provides Batik for any purposes.
Here, you can order the pattern as you wish. Even you can choose the color and the fabric. Our product has a lower price than others. So, try me!.
For more information contact +6282265652222. Please use WhatsApp to get a fast response from us.
Batik fabric upholstery with stamp technique
Batik fabric upholstery with stamp technique. Handmade Batik is a batik made by human hands by passing through both time and energy process. For us, handmade is divided into 2 namely cap technique and tulis technique. However, for the solo society in particular consider handmade only refers to the technique canting ('tulis').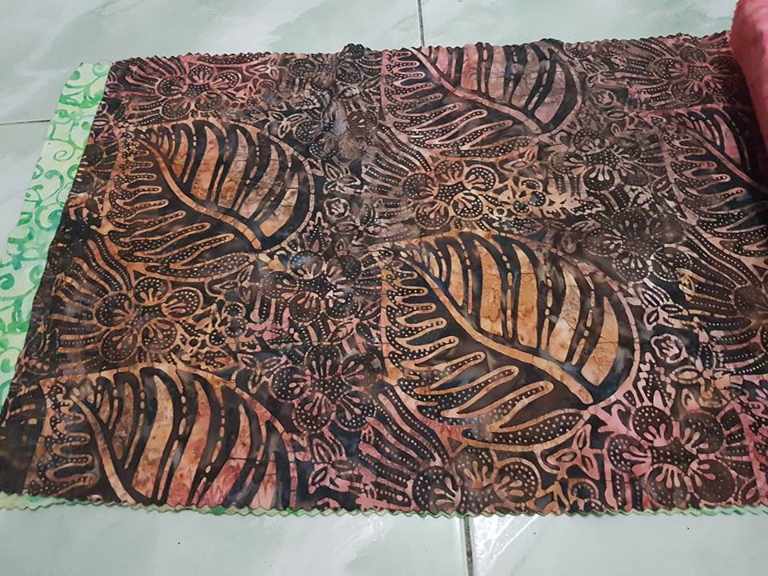 We produce original handmade products. When making it with canting, Batikdlidir always say "tulis". Similarly, with the stamp, We will say the stamp ( cap ) technique. This is very important, because appreciating the process is the main goal for us.
For continental america, europe and australian used batik cap. This corresponds to the color of the skin that likes the color gradation, modern and colorful. You can order to us according to your desired motif. Here are the details:
1. Batik cap, tie dye, or smoke: US $ 2.5 / yard.
2. Minimum order 1000 yard.
3. Cotton material uses 133 x 72 primisima construction. This cotton has a size of 40 s yarn.
Where to buy batik fabric?, you can contact us via whatsapp +62 822 6565 2222 Mr Mudzakir.
Tentang situs kami lainnya bisa lihat di layanan aqiqah solo, aqiqah jogja, aqiqah semarang, perlengkapan haji dan seragam batik.
Batik fabric upholstery with print handmade
Batik fabric upholstery with print handmade at Batikdlidir. This technique usually for batik sarong wholesale. We use fabric from original cotton. In Indonesia, there are two famous cotton. Namely, prima cotton and primissima. Here's a little science about this cotton.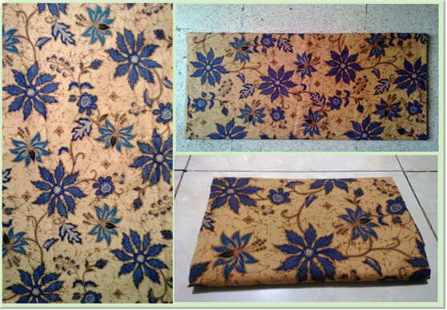 The fabric construction is the part that composes or arranges the yarn. The construction is vertical and horizontal. For the usual primissima use 133 x 72 construction, while prima uses 90 x 70 construction in each fabric. You can choose according to taste and quality of usage.
We make a second offer of the fabric with two prices as well. In addition to the choice of fabric, batik motif you can choose. Here's the price we offer.
1. Fabric batik prima with custom motif US $ 1.60 / yard.
2. Primissima batik fabrics and design patterns of your wishes. We charge US $ 2.40 / yard.
So the two batik fabric above. We send it to your location in a state of fabric that already handprinted as ordered.
For reservations or information can text or whatsapp to:
+62 822 6565 2222 Pak Mudzakir.
We recommend using whatsapp. This is make it easier to communication. Either, forsending picture or video of motives batik. Besides, the processing the work of your order.
Thanks.